ILLUSION creates a unique dining experience to evoke imagination in our essential life. The placemat sets explore different illusion effects by applying colors and shapes. The animation transforms pattern designs into a dynamic experience.

Dining is essential in our lives and cultures but also limits us in certain lifestyles. Illusion aims to use how textiles constantly changing our way of looking and how digital media creating dramatic effects to provide a unique dining experience from visually, sensually, and physically.


Capstone Project at RIT
Year 2020
Professor Tim Wood

Virtual dining
Animation, 4min28
Inspiration

Inspired by textile art works, optical art and interesting dining placemats. Explored color, form, material, interaction and emotion in art and design.
Colour

Studied the colours from spicy, fruits and vegetables and rearranged them into color groups.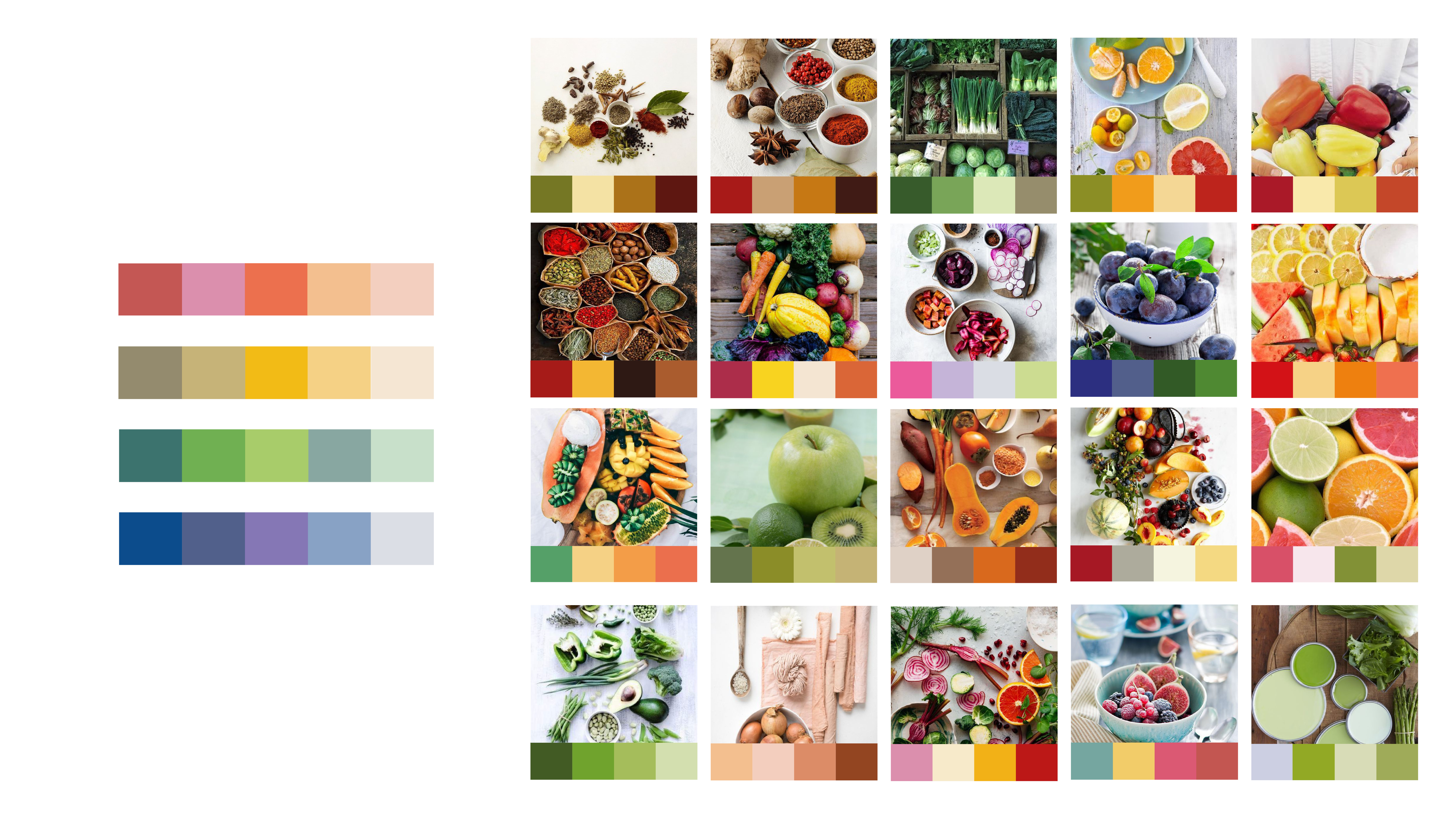 Material

Many different materials can be used for dining purposes. There are two main categories: natural material and synthetic material. Decided to use natural materials because they are healthier and more Eco-friendly. Tested the same pattern on different natural materials from Spoonflower. Decided to use Linen Cotton Canvas for placemats and coasters, and Cotton Poplin for napkins.
Digital pattern exploration
Refined design

Focused on the illusion effect and intended to indicate the position of plates and cutlery. Selected four patterns for final development. Each pattern has two colorways for both sides.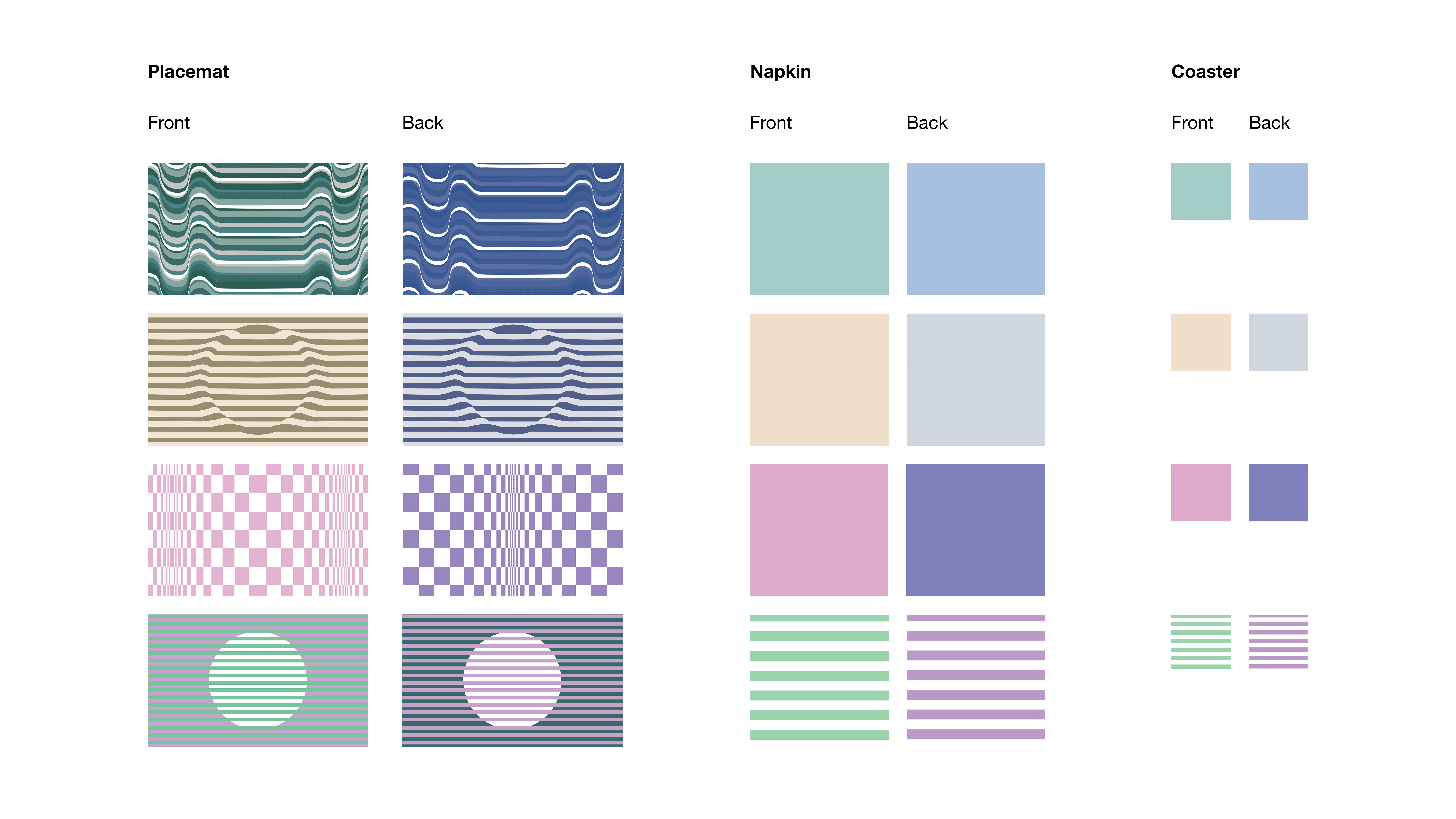 Placemat set

Each placemat set includes placemat, napkin and coaster. Designed 2D patterns with illusion effects and intended to indicate the position of plates and cutlery. Designed two different colorways with the same pattern on both sides (front and back). In this case, users can compose multi-pattern combinations of placemat, napkin, and coaster.

Pleating Placemat

Apply pleating and different colors to indicate the position of plates and flatwares. The touchable textile can provide a unique dining experience for users.

Bending Placemat

The bending placemat is bent on both sides with hook attachments. Users can put flatware in between the curved area. The placemat can be opened as an oversized placemat for one person or two persons.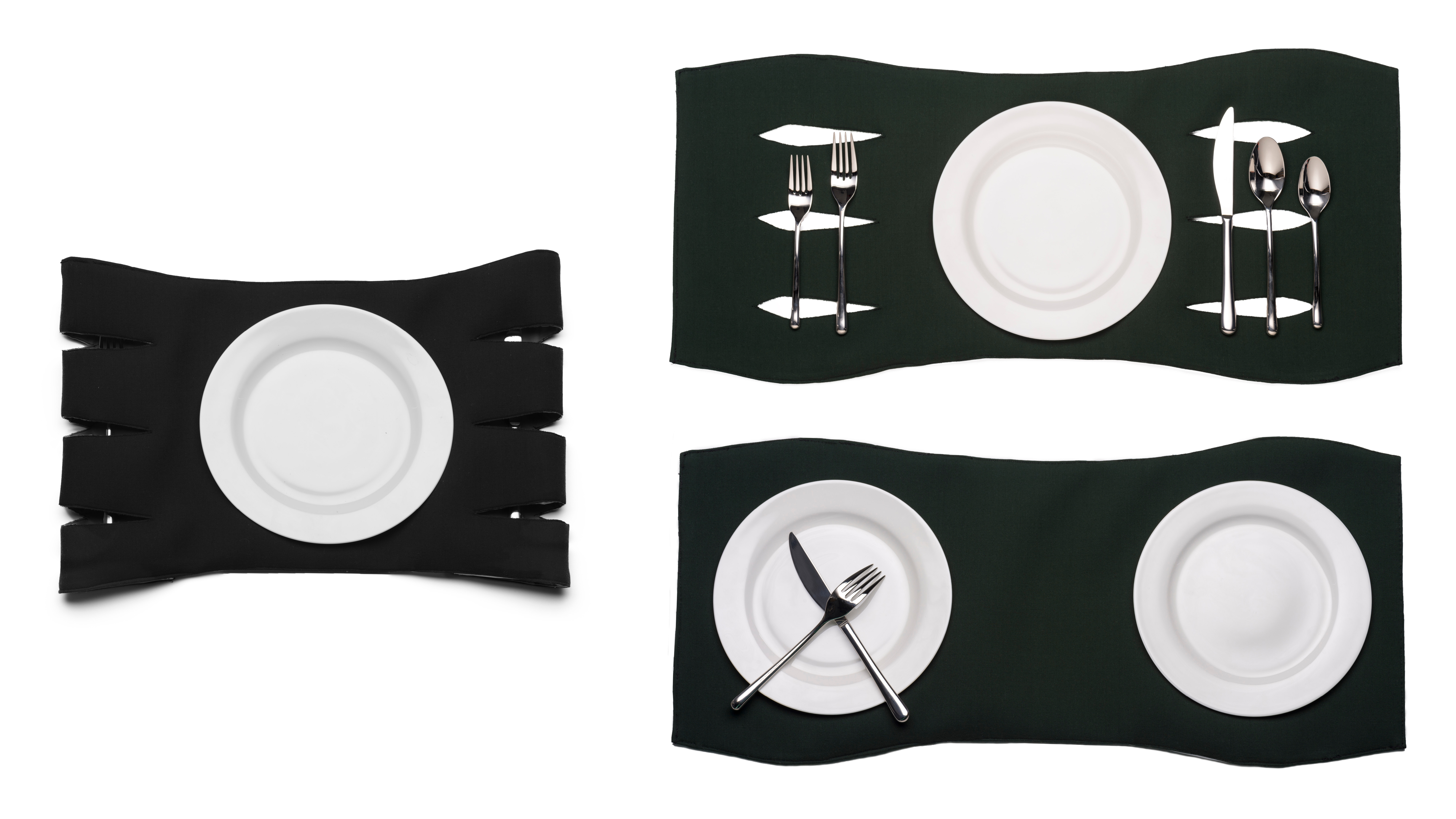 Virtual dining

Year 2020 started with the pandemic which changed almost everything we take advantage of, such as dining out in a restaurant. Virtual Dining is a response to the change of dining experience under pandemic. When our communication shifted to online, is it possible to have a virtual dining experience as well?
Process book